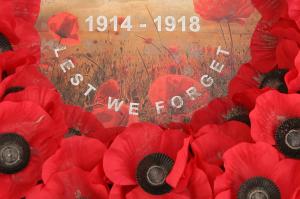 Remembrance Sunday is the second Sunday in November, the Sunday nearest to 11th November - Armistice Day; when on the 11th hour of the 11th day of the 11th month in 1918, the guns of the Western Front fell silent after more than four years of deafening noise, death and destruction.

To commemorate the centenary of the First World War years (1914-1918), the 2015 Travel Notes Calendar remembered the fallen.

As we continue to remember at this time of year, the 2018 edition is now available for purchase.

You may also click on the photographs below, to find out more about each individual image.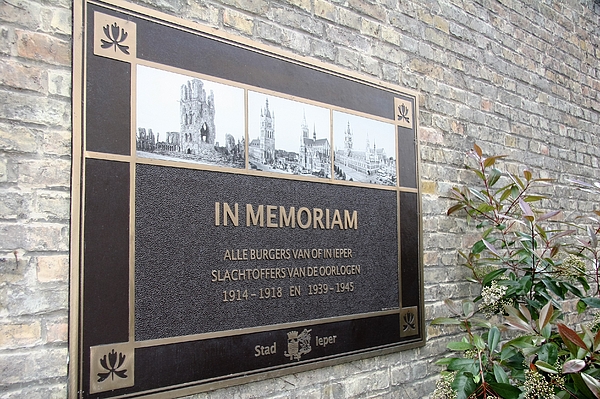 January - World War One Trenches.



This reconstructed section of original German trench system is located about 2km north of Wijtschate.

February - Hill 60 Cratered Landscape.



Located on Zwarteleenstraat in Zillebeke, south-east of Ypres, the cratered landscaping of Hill 60 bears the scars of a silent witness to an underground war of mines and counter-mines.

March - British Cemetery at Messines Ridge.



Messines Ridge British Cemetery is located 10km south of Ieper on the Nieuwkerkestraat, outside Mesen.

April - German Bunker at Tyne Cot Cemetery.



Tyne Cot, the largest Commonwealth military cemetery in the world, contains two large concrete bunkers which once formed a part of the German defensive line on the ridge at Passchendaele.

May - Pozieres British Cemetery and Somme Battlefields.



The British Cemetery and Pozieres Memorial is located on the D929 Albert-Bapaume road, just south of the village of Pozieres; and 6km north-east of Albert.

June - Artstetten Castle in Memory of Archduke Franz Ferdinand.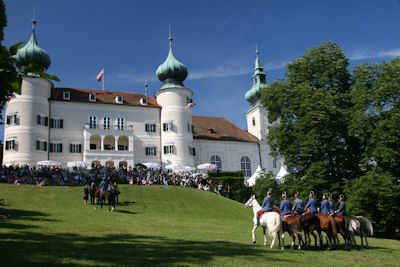 The Archduke Franz Ferdinand and Sophie, Duchess of Hohenberg were interred at Artstetten Castle because his wife could not be buried at the Imperial Crypt.

July - American Battle Monuments Commisssion.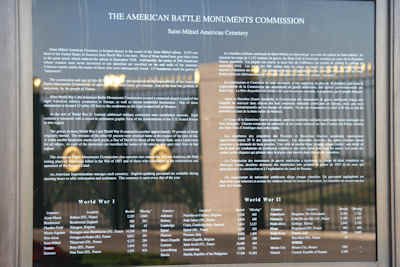 American Battle Monuments Commission maintains 25 permanent American burial grounds, and 26 separate memorials, monuments and markers on foreign soil.

August - Montsec American Monument.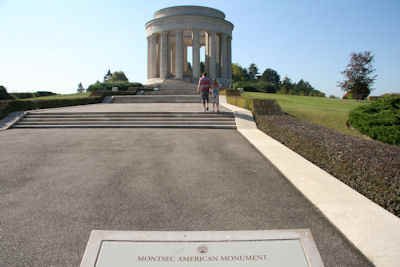 The American First Army in its offensive operation of September 12-16, 1918 reduced the strongly fortified St. Mihiel salient, capturing 15,000 prisoners, 450 cannon and 700 square kilometers of territory.

September - Saint-Mihiel American Cemetery.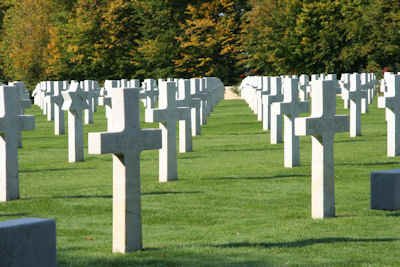 The 1918 Battle of Saint-Mihiel, from September 12th to 15th, was the first independent battle of the American Expeditionary Force in the First World War.

October - Fort de Douaumont, Verdun.



The Germans captured Fort Douaumont on 25th February, 1916 without a contest. The Colonial Infantry Troops of Morocco finally recaptured it on 24th October, 1916.

November - Armistice Signing in Compiegne.



Fighting on the Western Front ceased at the 11th hour; on the 11th day, of the 11th month after The Armistice was signed in the forest of Compiegne in 1918.

December - Their Name Liveth For Evermore.




'Lest We Forget' comes from a poem, Recessional, written by Rudyard Kipling. Kipling also created other iconic memorial wordings, including 'Known Unto God'.


Browse Travel Photographs.

Add to Flipboard Magazine
Michel
✈
TravelNotes.org - The Online Guide to Travel
.